In 2007, the Targa 23 was upgraded to Targa 23.1. The new model comes with many impressive features that you would normally expect to find only on larger boats. Its intelligent and compact design makes for effortless steering, while the clever use of space ensures enough room for guests on board. It even sleeps two persons in the aft cabin.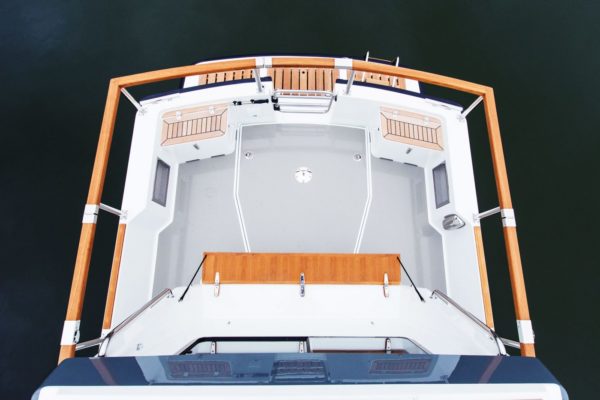 As with all Targa boats, the 23.1 is equipped with first-rate safety features, including easy-to-reach grab handles on the deck, a deep and safe fore-deck, and high gunwales for added security. Fast, reliable, practical, and comfortable, the 23.1 is an ideal choice for roaming the seas.
Technical Data
Hull Material

Fiberglass

L.O.A.

25.2'

Length

23.4'

Beam

8.9'

Draught

3.4'

Weight

approx. 2800 kg
* Length overall, often abbreviated as (LOA, o/a, o.a. or oa) is the maximum length of a vessel's hull measured parallel to the waterline.
Manufacturer Website →
Standard Equipment
Pilothouse with two sliding doors
Wide passageways around pilothouse
Fore and aft self draining decks
Seven seats on deck
U-shaped front seat with storage lockers
Seat behind pilothouse
Swimming platform including ladder
Five seats in pilothouse
Two pipe berths in aft cabin
Extra equipment is shown on the pictures
A lot of options available